One Click Social Landers for Building Your Fan Base
Create unique bio link pages for your social profiles with analytics, email collection, showcase your music and play your music videos, links to other socials and build your fan base. Let your fans and fan candidates find everything about your work with one click.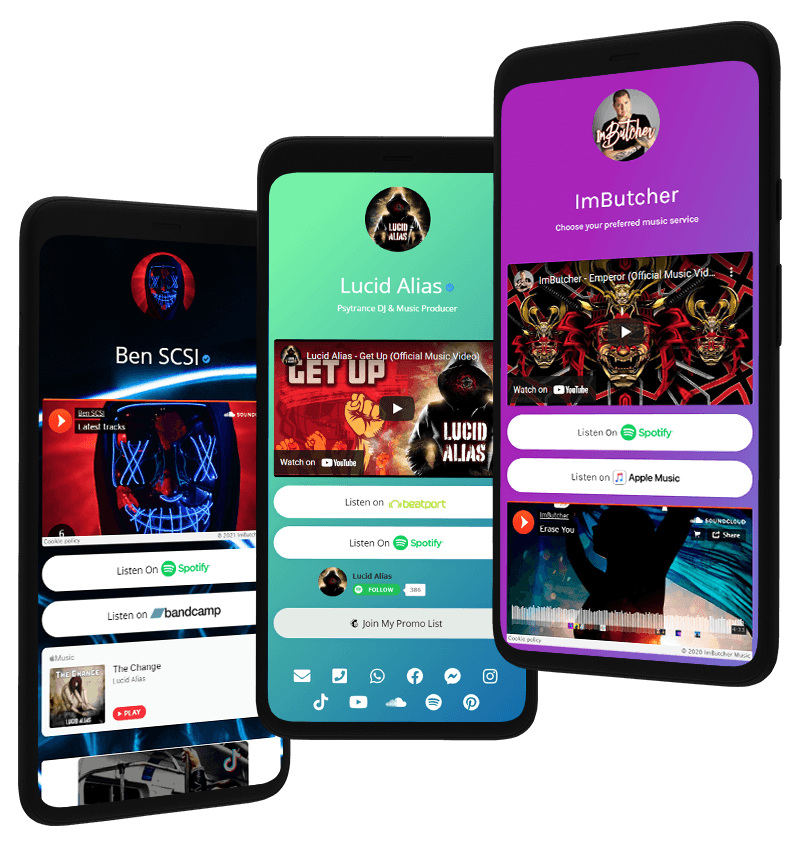 Application Features
While you may think that this is nothing new and bio links have been around for some time, think again! Our landers are piece of art created by artists like yourself and provide you freedom of using every possible method to showcase your music, create many engagement options for your fans and fan to be's. And most of these features comes free for solo artists.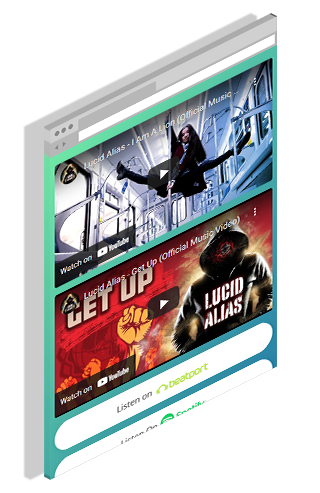 Video Players
You can directly play your music videos on our bio link landers. We support YouTube, Vimeo, TikTok. If these are not enougn; you can add other video sources using our Custom HTML block.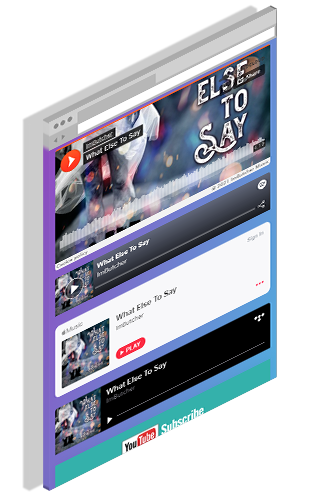 Music Players
You can directly play your tracks from Spotify, Apple Music, SoundCloud, Anchor FM. Any other services that support embed players can be added with Custom HTML option.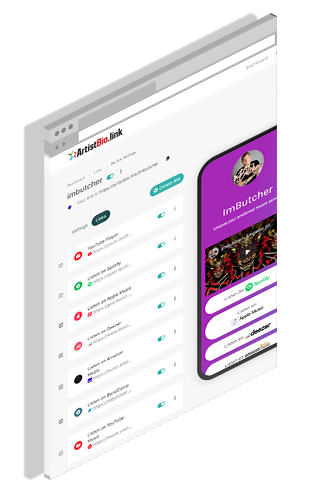 Responsive Multi Device Interface
Our user-friendly drag and drop interface will work on all your devices including mobile phones, tablets and personal computers. You will be able to check your stats and edit your page anytime.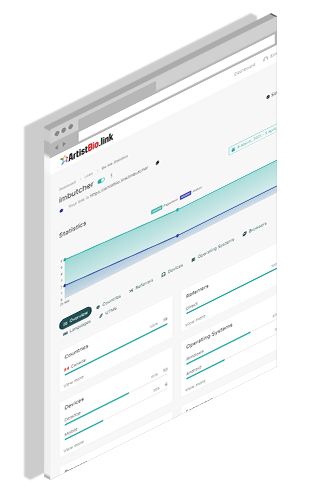 Detailed Statistics & Analytics
See stats of your fans. Where are they from, where do they come from, devices they use, browser and languages. If you need more track your page using Google Analytics, Google Tag Manager, Facebook pixels, Linkedin pixels, etc...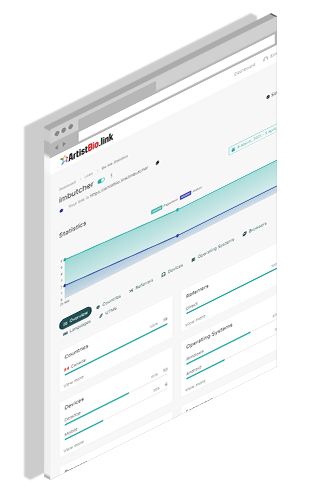 Collect Emails for Promo
Collect fan & DJ emails to promote your music. Integrate mail collection form to MailChimp or any other service with simple WebHooks.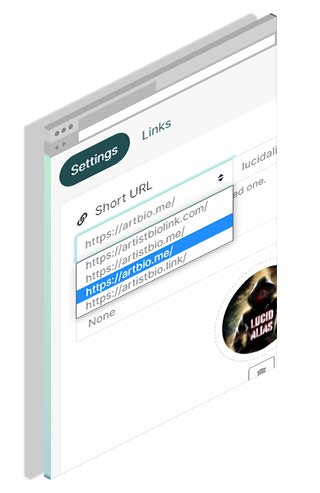 Multi or Custom Domain Option
You are not stuck in using one of our brand domains. You can choose from different shorter domains OR use your own domain to host your page.
All The Features You Will Ever Need
We packed many feautures to market yourself and showcase your music. If we have forgot any option, you may request or add it yourself with the Custom HTML option.
SEO Option
Choose your own Page Title and Meta Tags for SEO indexing. Or we even have option your page not to be indexed by SEOs if you want.
Schedule
Let's say you will release a new single in 15 days and you can schedule this in your lander and don't worry about it.
Multi Background Options
You can use one of our colorful backgrounds or choose your own colors. You can even use your own image as background.
All Your Socials Links in Footer
You can display links to your social sites in footer. Even a phone call option.
Add Custom Images, Links and Text
You can add your photos, custom links, custom HTML and Text on landers.
Branding
You can disable our branding in paid version OR use your own branding.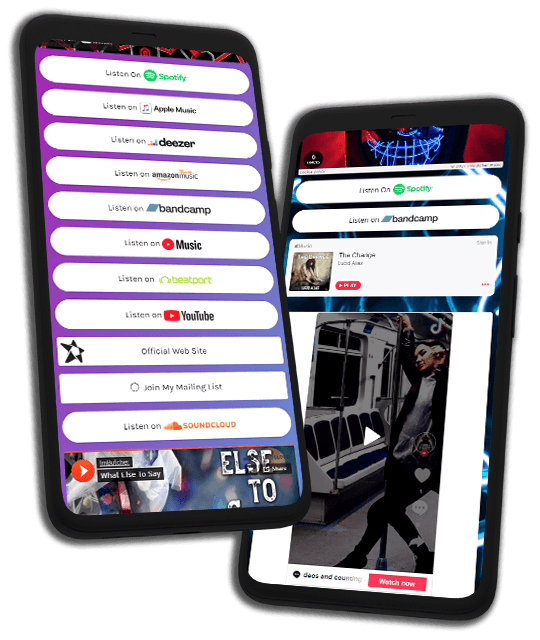 Build Your Fan Base
We provide you dozens of widgets to build your fan base and promote your music.
Setup your bio page, link to your socials and let your fans find you and your work easily.
Learn wher5e your fans are from extended statistics and analytics.
Are you a marketing professional that support multiple artists or record label? No problem, you can confire all bio landers for all your artist under one interface and login.
Collect and connect emails to mailling platforms and let your fans know about your new promos.
Add to your page anything you want like videos, your music, your photos, links and tour dates.
You can even display your posts from your Instagram, Twitte or any RSS feed.
Add widgets of not only singles, you can add playlists or all album,
Build Youtube Subscribers with direct YouTube channel subcription widget.